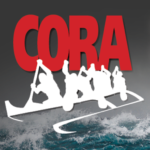 On 16 March 2020 the British Columbia Provincial Health Officer announced an advisory prohibiting public gatherings of 50 or more people. While we continue to defer to our member clubs in making decisions regarding their operations and events, this new prohibition applies to all near-term CORA-sanctioned races.
Near term events that have been postponed include:
Crazy 8s (NOPC) 14-15 March 2020
March Madness (FCRCC) 21 March 2020
Wake Up The Gorge (VCKC) 4-5 April 2020
River Run (FLCC) 18-19 April 2020
National Sprints (VYPC) 25-26 April 2020
Brotchie Reach (FGPC) 2-3 May, 2020
SwitchBlade Multi-Paddle-Sport Relay (VCKC) 9 May 2020
Duel In The Desert (PRCC) 9-10 May 2020
D'Arcy Island Cash Dash (L48) 16 May, 2020
We will keep our members apprised of race schedule changes as they emerge, and in the context of event prohibitions as they evolve over the coming weeks.
Changes to CORA Cup Series for 2020
The requirements for 2020 CORA Cup qualification have been reduced to 1 CORA Cup race (best result) + Nationals.
We will  endeavour to reschedule races as soon as practicable once restrictions have been lifted and will provide for 1 or 2 CORA Cup races in each region (Vancouver Island, BC Lower Mainland, BC Interior/Alberta) to reduce travel requirements.  CORA Cup races may be the existing CORA Cup designated races on a rescheduled date (these have priority) or other races newly designated as CORA Cup races depending on Host Club availability in each region (i.e. some races have been cancelled rather than postponed).  Due to the compact race schedule, CORA will allow the running of races (including CORA Cup) on the same day in different regions.
Also, Island Changes on Sproat Lake may be resurrected for Summer 2020, stay tuned.
Club / Facility closures:
As of 23 March 2020, the following clubs and facilities have suspended operations. Confirmation of service resumption dates will be communicated to members as they become known:
Vancouver
Dragon Zone Paddling Club
False Creek Racing Canoe Club
Fort Langley Canoe Club
Fraser Valley Paddling Club
Jericho Paddling Club
Lotus Sports Club
Vancouver Ocean Sports
Vancouver Island
Fairway Gorge Paddling Club
VI Paddling Club
Victoria Canoe Kayak Club
Victoria Youth Paddling Club
Okanagan / Interior
Penticton Racing Canoe Club
We expect significant ongoing impacts to our member clubs' operations, and additional postponements and cancellations of races as we work to curtail the community spread of COVID-19.
Please watch the CORA Race Schedule for race updates, and visit our website regularly for announcements. These dramatic changes — vital preventive measures over the near term — amount to our collective investment in the best outcomes for Canadians, and for our neighbours  around the world.